Training Classes
For more information on the FREE Citizens Television Studio and Field Production Classes please register online by clicking on the "Class Registration" link just below picture or call (203) 562-2288. You will be given an opportunity to submit an Access Application and a Program Proposal detailing your idea for a program to air on CTV.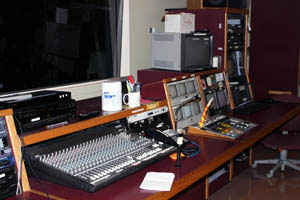 Classes for March-May now forming
YOU MUST REGISTER ONLY HERE ONLINE
click blue link below
Class Registration

Read qualifying info below.
Studio and Field Production Classes
Note: Classes are only for those who will produce or work on television programs for showing on the Citizens Television channels.

Citizens Television offers video training classes in both
field production (remote video recording) and studio
production throughout the year with limited classes from
June thru August. These classes are available *FREE to
residents and full-time students in the New Haven,
West Haven and Hamden (CT) area. Persons who work
or volunteer at non-profit organizations (including
religious institutions) in the three towns may, regardless
of where they live, also take classes and produce
programs exclusively for the organization.
The classes, the use of the field equipment, the studio, and
the editing facilities are all provided *free of charge.

Our equipment is designed to be lightweight and easy to
operate. The CTV staff will continue to be available with
ongoing technical help and further training from the
beginning of projects to the completed program. When the
show is completed, CTV will provide free air time for
telecasting the show (no commercial content or promotion,
permitted). Students who successfully complete the course
training will become certified producers (field or studio or
both) at CTV.
Some students may choose to only complete certain studio
modules (camera, audio, graphics, lighting, etc.) to assist
with CTV productions rather than create their own studio
productions. They can be certified on that module, but
will not be a certified producer. Only a certified producers
can take out equipment and book CTV studio production
facilities. Module training does not apply to field production
classes, as there are only two (camera and editing), and
both must be completed for the student to use either as
a producer.
*CTV reserves the right to assess a training fee of $350.00
on any student who completes any module of field or studio
production training but does not provide any programming
or production services to CTV.
Orientation
At orientation information will be provided about CTV,
public access, what may be expected from CTV staff, and
what will be expected of the students and eventual
producers. A copy of the CTV Rules and Procedures and
a tour of the studio will also be provided.
Class Schedule
We now provide classes on an intensified basis in order to
speed up the certification process. Both of the field classes
(Field Cameras and Editing) are taught in a single day over
a seven (7) hour period, or in two half day sessions. Studio
production is taught either in a four consecutive days format
(2pm-6pm), evenings (6pm-10pm) in four hour classes, or
in 4 consecutive weeks, one day or evening in each week.

Call CTV for the date of the next orientaton. We schedule
them every 4-6 weeks year around with limited summer
classes. Orientation attendance is mandatory for all qualified
persons interested in taking a field or studio production
class. Fill out the two forms below, and bring them in before
the orientation date to secure a seat in the up and coming
class. Be sure to bring a valid id to show proof of residency,
or a utility bill with a Hamden, New Haven or West Haven, CT
address.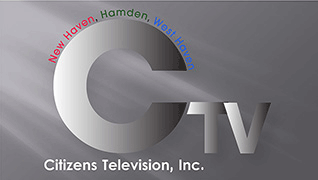 843 State St
New Haven, CT, 06511
203-562-2288 ph
203-562-0864 fax
Monday:
10am - 6pm
Tues-Thurs:
10am - 8pm

Fri & Sun:
CLOSED
Sat:

Appointment Only





*************************
Producers and Sponsors
must drop off their DVDs
at least one (1) week
prior to the day they are
scheduled to be shown.
If CTV is closed, DVDs
may be submitted in the
secure (camera-monitored)
mailbox provided outside
the door.
*****************************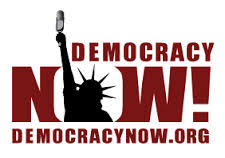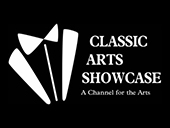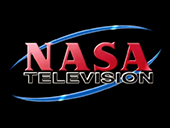 CTV Local Origination
Studio Programs
Alma's Place
Alma Hall/CTV, Producer

Another Option
John Mullins, Producer

Bourbon Street
Andrew James, Producer

Cannabis, Then & Now
George Zito, Producer

Community Works
Bernadette G. Welsh/CTV, Producer

Elm City Roots
Angi Carter, Producer

From Where We Sit
Jacquleline Bracey/CTV, Producer

Going Nuts About Health
Dawn Slade/CTV, Producer

Got Girlfriends?
Peaches Quinn/CTV, Producer

In Our Opinion
Dr. Paul Musco, Producer

Keith Calls It
Keith Young Sr., Producer

Mike Nice
Mike Howard, Producer

Minority Report
Jose Candelario, Producer

Nerd-Talk
Mike Illian & Kurt Boucher, Producers

OneWorld Presents
N'Zinga Shani, Producer

Pilot Light
Willard Burnett
& Belinda Roberts, Producers

Sandbox Chronicles
Gabor Kautzner/CTV, Producer

Your Healthcare
Dr. Amit LaHav/CTV, Producer